This week's mussels are fished from the North East cool waters and brought straight in to the docks in Narragansett, RI. Approximately 16-20 count per pound.
The mussels have been cleaned, so they are "restaurant-ready".  Just give them a good rinse and throw them right in the pan.  You may have to trim a few beards, but for the most part they are clean.
For best shelf life, keep the mussels refrigerated and covered in ice or a damp towel while allowing them to drain at all times.
Mussels – $8.99 per pound – (16-20 ct)
Try this delicious recipe from epicurious.com, cooks up in less than 30 minutes! Pick up some of our housemade chorizo when you pick up your mussels!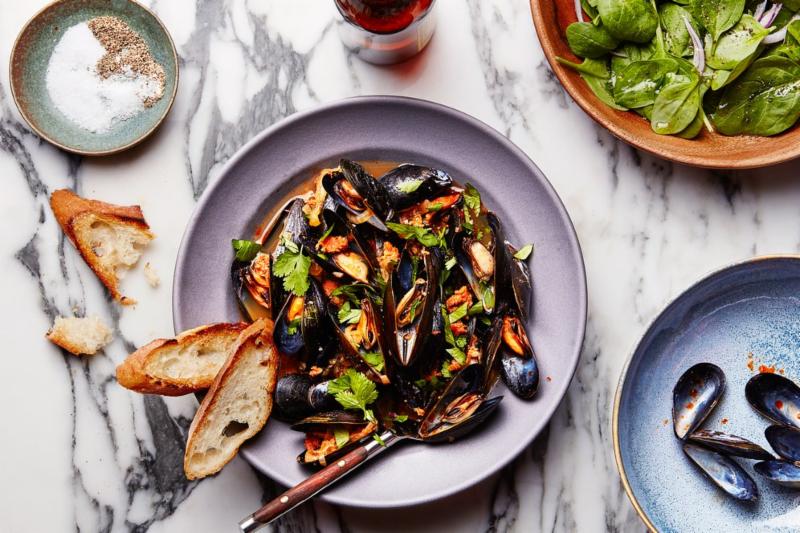 epicurious.com
Place your order by 11am on Thursday for pick-up Friday between 11am-7pm!